Tired of boring colors or basic paint textures on your walls? It might be time to consider the benefits of wallpaper! Progressive Coatings Inc. will gladly introduce you to wallpaper options tailored specifically to fit your space. And, with expert wallpaper application and removal capabilities, we'll truly transform your interiors.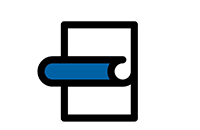 Wallpaper Removal
In older homes with dated wallpaper, there comes a time to consider removal and replacement, or at the very least, wallpaper repair in Lexington, KY. We're ready to help you assess the condition of your existing wallpaper and take appropriate action to beautify that space once again. From papering and painting, to removal of old wallpaper, we'll tackle the job in its entirety.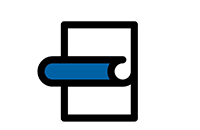 Why Wallpaper?
Wondering why wallpaper might be a smart choice for your interior? Take a look at some of the simple benefits that come with wall coverings:
Easier to clean and keep clean
Blemishes don't show as easily
Variety of patterns and textures
Can cover blemishes on walls
Depending on your stylistic preferences, wallpaper unlocks a whole new scope of design elements and can be exactly what your interior needs to come alive!
Get Wallpaper Services
For more information about our wallpaper capabilities or to consult with one of our experts about the options available to you, please contact us today by calling 859-245-6001. We'll be happy to work with you to repair or remove wallpaper, so you can get the interior aesthetic you've always hoped for.