Not even the best coat of paint can cover up drywall damage. Cracks, holes, divots and more will show on your walls and leave them looking lackluster or prematurely worn. That's why Progressive Coatings Inc. takes the time to provide our customers with drywall repair in Lexington, KY. We prep your drywall for paint or wallpaper, to ensure the finishing touches look exceptional.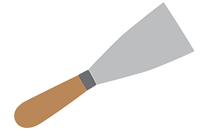 Repairs we Handle
Drywall is easily damaged. Every picture you hang leaves behind a nail hole and even an innocent bump with a piece of furniture can leave a gouge behind. Over time these damages pile up, creating walls that look weathered and worn.
Our team repairs any and all drywall damages, laying the foundation for walls that look completely damage-free. From simple drywall crack repair in Lexington, KY, to filling for small holes and divots, to sanding drywall to a consistent texture, we don't even start painting or wallpapering until your drywall is right.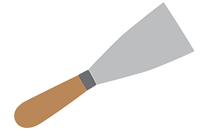 Drywall Done Fast
We don't waste time in identifying and repairing drywall when we're called out to a jobsite. Whether it's checking for blemishes throughout your living room or filling holes throughout your commercial building, trust our team to restore your walls to their best condition. We work quickly, with seamless results, to get your painting project on track.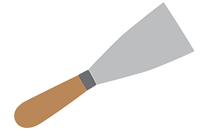 Dustless Drywall Services
If you've ever worked with drywall, you know it creates a lot of dust—even for minor repairs. Our dustless system ensures this dust and any other debris are quickly captured, keeping your home or business clean throughout the repair process. By sucking it directly into a vacuum bag, we prevent powdered drywall from entering your HVAC system, carpet fibers or anywhere else. It also enables us to get to painting quicker, with better results.
To schedule drywall repair or to learn more about our dustless drywall services, please contact us today at 859-245-6001.